Ahmed El-Sohemy, PhD. Canada Research Chair in Nutrigenomics. University of Toronto
Dr. Ahmed El-Sohemy is the Founder of Nutrigenomix Inc. and serves as the President and Chief Scientific Officer. He also serves as Chair of Nutrigenomix's International Science Advisory Board (SAB), which consists of key opinion leaders in the field of nutrigenomics. Dr. El-Sohemy obtained his PhD from the University of Toronto and completed a postdoctoral fellowship at the Harvard School of Public Health. He is currently a Professor and holds a Canada Research Chair in Nutrigenomics at the University of Toronto. Dr. El-Sohemy has published in the top scientific and medical journals with more than 120 peer-reviewed publications and has given more than 200 invited talks around the world. He is on the editorial board of 8 journals, and has served as an expert reviewer for more than 30 different scientific and medical journals and 12 research granting agencies. He has been a member of international expert advisory panels and scientific advisory boards of several organizations.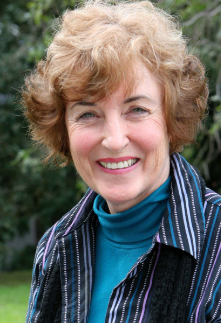 Lynnette R Ferguson, DPhil (Oxon), DSc, Program Leader of Nutrigenomics New Zealand, University of Auckland
Dr. Lynn Ferguson is Program Leader of Nutrigenomics New Zealand. She obtained her D.Phil. from Oxford University working on DNA damage and repair. After her return to New Zealand, she began working as part of the Auckland Cancer Society Research Centre, using mutagenicity testing as a predictor of carcinogenesis. In 2000, she took on a 50% role as Head of a new Discipline of Nutrition at The University of Auckland. She has recently been investigating the interplay between genes and diet in the development of chronic disease, with particular focus on Inflammatory Bowel Disease. As Program Leader of Nutrigenomics New Zealand, she is working with a range of others to bring nutrigenomics tools to the New Zealand science scene. She has supervised more than 30 students and has more than 300 peer reviewed publications. Dr. Ferguson serves as one of the managing Editors for Mutation Research: Fundamental and Molecular Mechanisms of Mutation, as well as on the Editorial Boards of several other major journals.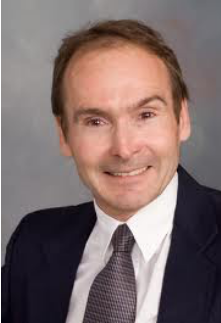 J. Bruce German, PhD, Director of Foods for Health Institute, University of California, Davis
Bruce German is the Director of the Foods for Health Institute at the University of California Davis, and is Professor of Food Science and Technology (http://ffhi.ucdavis.edu/). Dr German received his PhD from Cornell University and joined the faculty at the University of California (Davis) in 1988. In 1997, he was named the first John E. Kinsella Endowed Chair in Food, Nutrition and Health. His research interests in personalized nutrition include the structure and function of dietary lipids, the role of milk components in food and health and the application of metabolic assessment to personalizing diet and health. Dr German has published more than 350 papers and holds a number of patents related to various technologies and applications of bioactive food components. The research articles from his lab rank in the top 5 most cited in the field.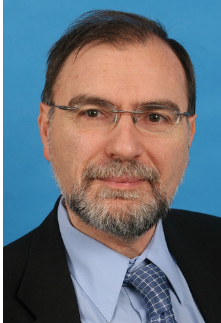 Jose Ordovas, PhD, Director of Nutritional Genomics, Tufts University
Jose M. Ordovas is Professor of Nutrition and Director of the Nutrigenomics Laboratory at the United States Department of Agriculture, Human Nutrition Research Center on Aging at Tufts University in Boston. After obtaining his PhD from the University of Zaragoza, Spain, he completed postdoctoral work at Harvard, MIT and Tufts University. Dr Ordovas' major research interests focus on the genetic factors predisposing to cardiovascular disease and their interaction with environmental factors. Dr Ordovas has published ~700 articles in peer reviewed journals, and written numerous reviews and edited 5 books on nutrigenomics. He has been an invited speaker at hundreds of International meetings all over the world and is currently a member of the Institute of Medicine's Food and Nutrition Board (National Academies). He serves as Editor for Current Opinion in Lipidology (Genetics Section), and on the Editorial Board of numerous journals. Dr Ordovas is a Member of Honor of the Spanish Society of Atherosclerosis and has received other awards for his contributions to the field of nutrigenomics.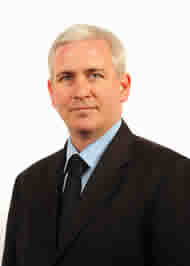 David Castle, PhD, Chair of Innovation in the Life Sciences, University of Edinburgh
David Castle is Professor and Chair of Innovation in the Life Sciences at the University of Edinburgh. His research focuses on social aspects of life science innovation, including democratic engagement; regulation and governance; and intellectual property and knowledge management. Prof Castle is a world-renowned expert on the social, ethical and legal implications of nutrigenomics. He is the author of a book, Science, Society, and the Supermarket: The Opportunities and Challenges of Nutrigenomics, and has published extensively on the social dimensions of science, technology and innovation. Prof Castle has held several major research awards and has considerable experience leading strategic research initiatives and research project management. Prof Castle has consulted widely to government and industry on issues such as the impact of national technology transfer policies and programs; intellectual property and knowledge management strategies; and the role of non-scientific considerations in the regulation of science and technology.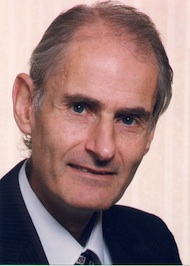 David JA Jenkins, MD, DSc, PhD, Canada Research Chair in Nutrition and Metabolism, University of Toronto
Dr Jenkins earned his MD and PhD at Oxford University, and is currently a Professor in both the Departments of Medicine and Nutritional Sciences at the University of Toronto. He is also a staff physician in the Division of Endocrinology and Metabolism and the Director of the Clinical Nutrition and Risk Factor Modification Center, St. Michael's Hospital. Dr Jenkins has published over 300 peer reviewed articles and given hundreds of invited talks around the world. He has served on numerous international committees to set guidelines for the treatment of diabetes and most recently on the new joint United States‐Canada DRI system (RDAs) of the National Academy of Sciences. His team was the first to define and explore the concept of the glycemic index of foods and demonstrate the breadth of metabolic effects of viscous soluble fiber. He has received many national and International awards in recognition of his contribution to nutrition research. Dr Jenkins currently holds a Canada Research Chair in Nutrition and Metabolism.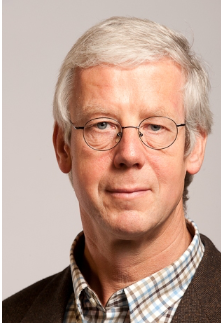 Ben van Ommen, PhD, Director of the Nutrigenomics Organisation, TNO Quality of Life
Dr. Ben van Ommen is Director of the Nutrigenomics Organisation (NuGO) and Principal Scientist at TNO, one of the largest independent research organisations in the area of nutrition world-wide. He is also Director of the TNO systems biology program and leading the activities on nutrigenomics, nutritional systems biology, personalized health and personalized medicine. His research applies systems biology to metabolic health and metabolic disease, focusing on understanding all relevant processes involved in maintaining optimal health and causing specific disease sub-phenotypes, developing new biomarkers and treatment strategies.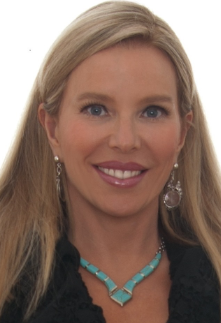 Nanci S. Guest, PhD, RD, CSCS
Dr. Guest is a registered dietitian (sport focus) and a strength and conditioning coach, and she has been working in private practice for over two decades. Her doctoral research from the University of Toronto focused on nutrigenomics and athletic performance. She has published her research in top journals and given dozens of invited talks around the world. She is a global consultant to professional & amateur athletes and teams, and also teaches college-level sport nutrition courses. She was the Head Dietitian at the Vancouver 2010 Olympics and the Toronto 2015 Pan Am games and prepared several athletes for the London, Sochi, Rio and PyeongChang Olympics. She was also involved in creating past nutrition guidelines for athletes for the International Olympic Committee.